A transition
propelled by
our ressources
2022 edition
November 21 to 24, 2022
Centre des congrès de Québec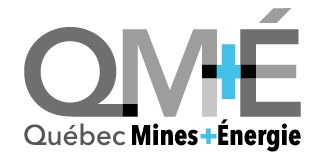 A transition propelled by our ressources
2022 edition
November 21 to 24, 2022
Centre des congrès de Québec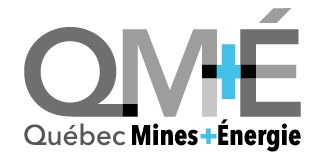 2 1/2
Days of conferences
Become an exhibitor
Become an exhibitor
The 2022 edition features a completely revamped and reorganized exhibitor hall. Take advantage of our in-person return to get in the known or to renew with industry experts. An event not to be missed!
A plan of the exhibit hall is now available. Take a look and book your favourite spot. First come, first served! Complete your transaction independently on the new QM+É registration platform.
QM+E Découverte
QM+E Découverte
The Québec Mines + Énergie Découverte youth offer comes back strong with a 2 1/2 day program filled with stimulating and enriching activities for students in grades 4, 5 and 6 (elementary school), and grades 1 and 2 (high school).
What is Québec Mines + Énergie?
Québec Mines + Energy is an event of synergy and exchange of scientific knowledge related to the mining and energy sectors.
Its high-calibre program includes training, conferences and networking opportunities intended to enrich your knowledge. The pooling of different types of expertise increases opportunities for new avenues.